I Love XIJIF!
Ok, so
maybe
I received my XIJIF gift two weeks ago and
maybe
I accidentally sorta, kinda opened it up, but only because I thought Martin Sheen himself was mailing me his sheets and/or underwear (hey, it could happen).
It's been so hard keeping my excitement to myself because my secret santa knew all too well what I would like and got me the best XIJIF gift ever!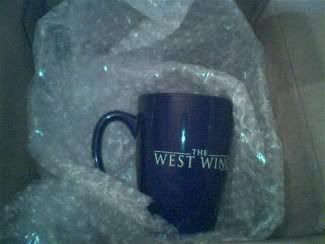 Many, many thanks, Nancy!