boz -> nanntz -> cori ->...
... Sandra!
WOOHOO! The RWBS chain letter made it all the way to Germany today! I don't want to tell anything about its contents because everybody should have the surprise when the letter comes to them. But wow, it's surely an amazing piece of art.
An extra big smooch to Cori for sending it to me *smooooch*! She added a little towelette that'll wash away all my sins: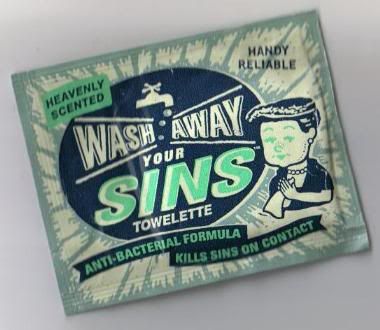 Sins? SINS?! ME?!?! There must have been a mistake somewhere, I'm pretty sure. I'll keep it handy nevertheless, you never know.
The letter will continue its journey on monday, a little lottery already decided where it will go.
OK, I think I should do some sinning now, that towelette just asks for it.