I Take Back The Tib-Betsy Statement In This Post Now That I Have Seen The Arm Pit Hair
Ok, I realize I have some making
out
up to do. I've been a
wee
bit derelict in my posting, especially the pictures of all things RWBS related, but no more! As my sensei says, STRIKE FIRST. STRIKE HARD. NO MERCY! Umm, yeah, I don't really know what that has to do with anything, and it's not my sensei, it's Ralph Macchio's, but look at all the pretty pictures...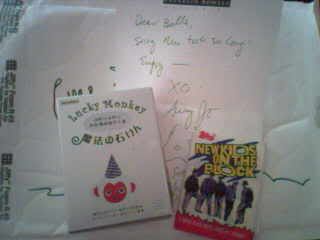 On Friday I received this package, complete with a seascape drawing that reminded me of the pictures I had drawn for my 6th grade research paper on killer whales, from AmyJo! A Lucky Monkey from her trip to Japan AND some New Kids on the Block sticker cards. This
totally
makes up for me having to puke in my hands every time AmyJo and Boz start making out on the zonk. I will be the Tib to your Betsy any day, AmyJo!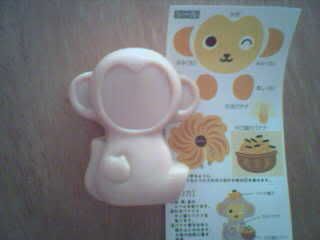 On closer inspection, the Lucky Monkey has NO FACE! Thus, it has been dubbed The Faceless Lucky Monkey of DOOM. Also, I'm no Japanese reader, but I'm pretty sure The Faceless Lucky Monkey of DOOM is soap. Do I have to use it as soap to get the luckiness? Is luckiness a word?
Ok, this is what the RWBS Chain Letter looked like when I received it, oh, about
seven billion weeks ago
, all the way from Germany! I almost couldn't bear to part with it (or at least that is the excuse I am using for why I haven't passed it on yet).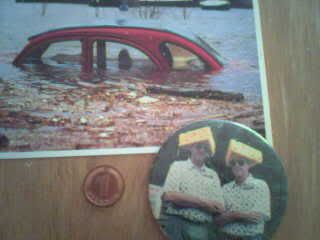 And this is what Sandra included with the chain letter just for me! A lucky penny (I have luck coming out my hoo hoo now!), a post card, and a funny pin! Thank you Sandra, you are the sweetest!
The end. Phew. I can now continue being derelict.