Belle Lives!!!
I received an email earlier today from belle.
In addition to her emergency she has been sick since Tuesday.
So I figured it was time to break out ...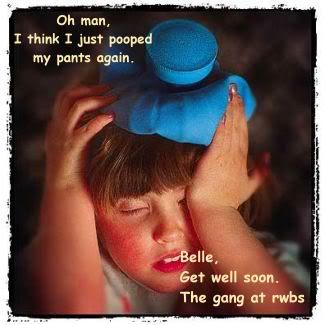 And I guess it wouldn't be a good time to post the following pic with the caption
Belle in twenty-five years, but with bigger boobs
.