Step One, Tequila
So you want to hunt the wily "ChupaCabra", the goat sucker, the terror of the southern continent, the monster that comes in the night and drains your goats, frightens your children and blinds your dogs?
All right. But the path is fraught with danger.
You will need the following supplies:
Tequila
mescal
Tequila
mescal
Tequila
(salt, lime optional)
Drink until you see something that looks like this: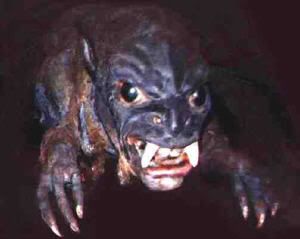 But beware...if you can see it, it can see you, and when you're drunk you look an awful lot like a goat, especially if you have a beard, or an erection, or an udder. It might suck you! And... you might like it...
Natives claim the chupacabra also causes hangovers, diarrhea, and cotton mouth...